Breakfast at Sheraton Palace Hotel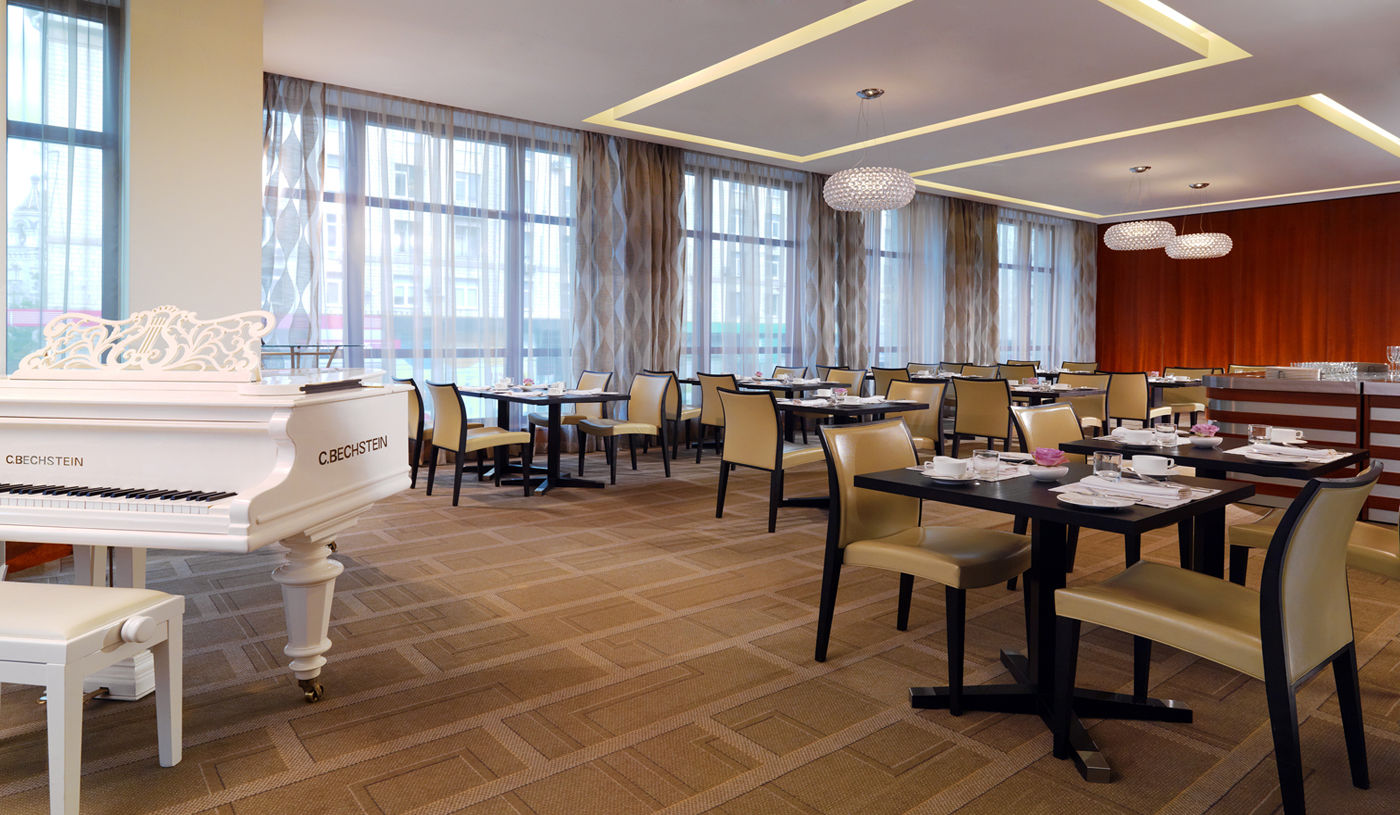 Breakfast at Vladimir Restaurant

Hours: 06.30 AM - 10.30 AM on weekdays, 07.00 AM - 11.00 AM at the weekends and holidays

We care about your health: the Vladimir Restaurant is non smoking area!

Breakfast at the Vladimir Restaraunt is a traditional buffet breakfast. Traditionally includes a sumptuous assortment of cold cuts and cheeses, porridges, any kind of eggs, hot meals, fresh fruit and vegetables. For the healthy option try freshly squeezed juices, berry and fruit smoothies and yogurts.

The Russian table is surely among the breakfast highlights. Here you can enjoy the pancakes and blinis with honey, jam, comfiture, as well as Russian style cracknels and gingerbread.There is also a spot for connoisseurs of Asian cuisine: rice noodles, korean spicy carrot, traditional Chinese rice porridge " Congee " , vegetable spring –rolls and chicken cutlet.

Price is 1950 RUB.

From 1/1/2018 price for the breakfast for one adult - 2150 rubles (kids 6-12 - 1075 rubles, child 0-6 - free).

For further information or bookings please contact the Vladimir Restaurant via +7 495 931 97 00 ext. 122/246.

Breakfast at Piano Bar & Lobby

Hours: 08.00 AM - 12.00 AM

Kick off your day with the rich healthy breakfast in the stylish and cosy Piano Bar & Lobby! Various home-made sandwiches, bagels, natural yogurts and cottage cheeses, signature kashas and omelets will be a great addition to your morning meetings.

For further information or bookings please contact the Piano Bar via +7 495 931 97 00 ext. 120.