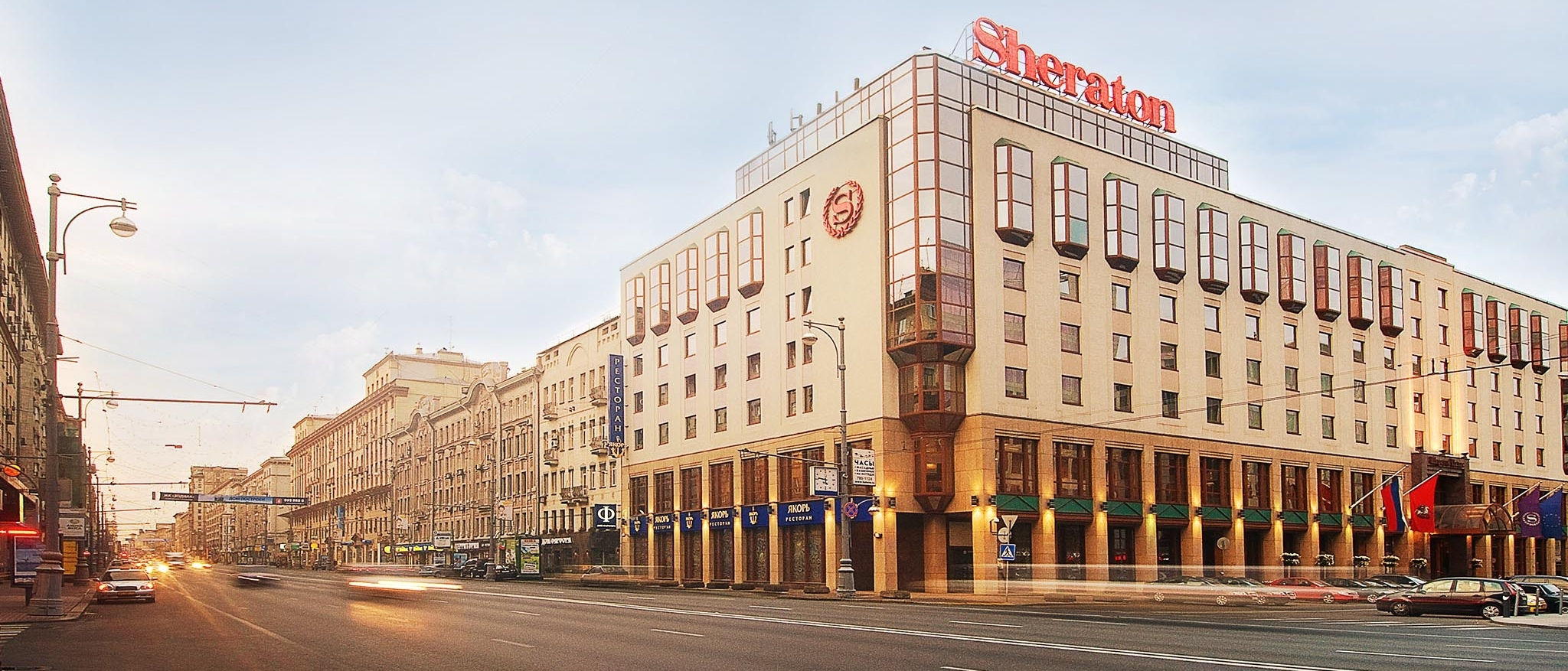 Airport pick-up
Airport pick-up is available upon request at our Concierge Desk.
moscow@sheratonpalace.ru
Taxi
Moscow is a big city and despite heavy traffic, Mercedes with chauffeur is still the best way to get around. Our Concierge Desk will be happy to assist you and to organize a taxi for you.
moscow@sheratonpalace.ru
City Tours
Discover the magnificent capital of Russia with experienced guides, enjoy fascinating sightseeing in downtown or full-day excusrions to Russian estates in the countryside or to the famous Russian towns in Moscow's vicinity - our concierge is always there to assist you with all arrangements.
Cultural Events and Tickets
Whether is a long-awaited new production in the famous Bolshoi Theatre or a small exhibition of a yet unknown artist, our concierge will supply you with necessary information about the cultural life of Moscow and arrange the tickets for you.
Sheraton Lounge
The Sheraton Lounge, a Sheraton brand initiative intended to create a lively experience for guests while working online. More than just a lobby space, the Sheraton Lounge enables guests to surf the Internet, email loved ones, review local favorite attractions and or work in a warm and comforting environment. The Sheraton Lounge features multiple broadband Internet workstations (free of charge for hotel guests), WiFi Internet connection (also free for hotel guests), comfortable seating, refreshments and a plasma television creating a relaxing atmosphere. Moreover, games and magazines as well as beverages are part of this program.
Laundry Service
A full-service laundry is available at the Sheraton Palace Hotel Moscow. We provide same day service, express service with a delivery within 4 hours, as well as overnight express laundry / pressing service with items picked up from the room between 6 PM and 10 PM and delivered back by 10 AM the next morning.
Business Center
The hotel's Business Center offers state-of-the-art technical equipment and full secretarial and translation services including:
event support equipment / infrastructure

qualified technicians / equipment operators

multi-lingual interpreters /simultaneous translators

on site event support staff

technical budget planning preparation
ATM
The BINBANK ATM is available 24 hours and located on the ground floor of the hotel.
High-Speed Internet Access
Wi-Fi Internet in the hotel premises is provided by an independent operator "Commectum". The cost of the Internet access is included in the room rates.