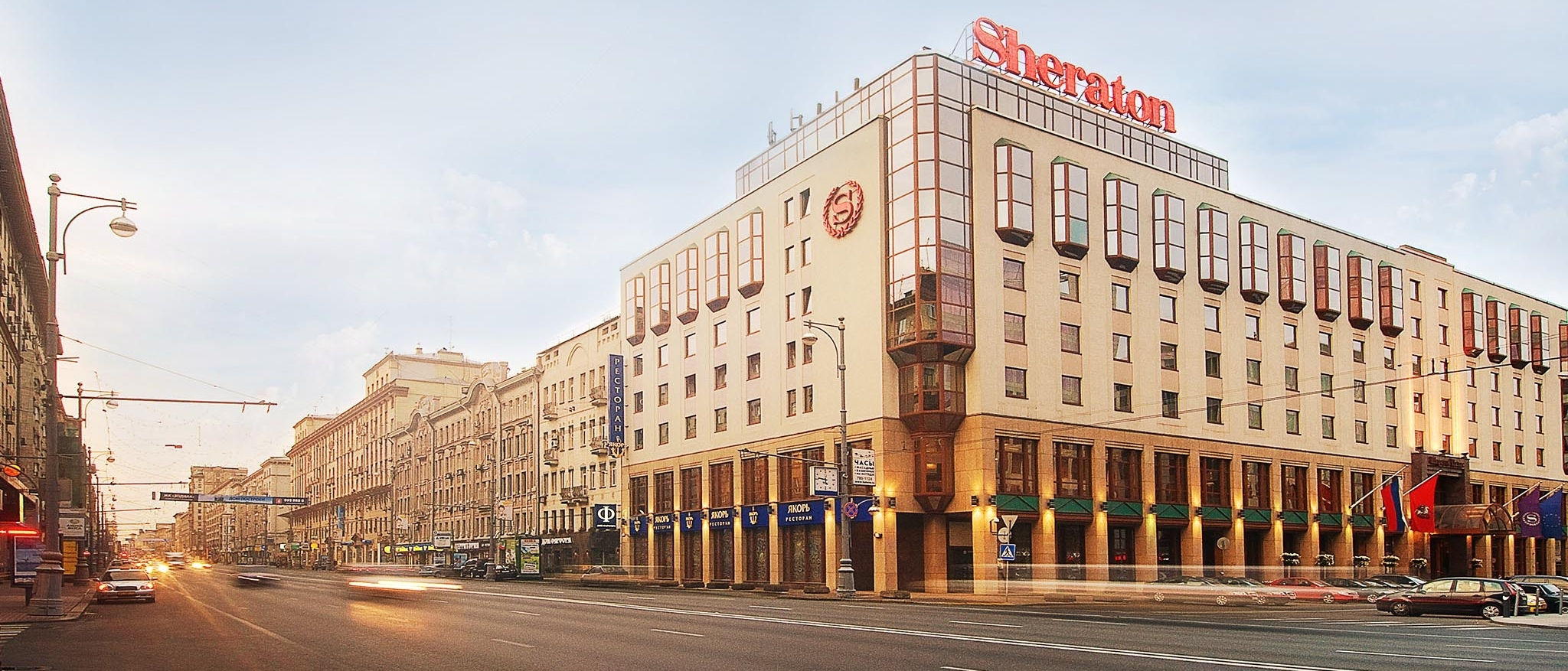 Please note that all travelers to Russia must have a valid passport and the Russian entry visa, which must be arranged prior to your travel to Russia through the Russian embassy / consulate and can not be obtained on the Russian border. Sheraton Palace Hotel can provide you with visa support documents for one-entry tourist visa valid for the period of stay at the Sheraton Palace Hotel only.
Sheraton Palace Hotel Moscow is not able to provide visa support to citizens of some countries. For more information, please contact the hotel Reservations office.
Should you require Russian visa, please kindly follow the established procedure:
Make a reservation at the Sheraton Palace Hotel guaranteed by a credit card.

Download and print out the VISA REQUEST FORM.
Complete the VISA REQUEST FORM with your personal details (each traveler must complete a separate form), sign and fax it to the Reservations Office of Sheraton Palace Hotel at the fax number stated in VISA REQUEST FORM. Please make sure to specify your contact fax number (visa support documents contain stamps and signatures, therefore can only be provided by fax).
Within 24 hours from receiving your VISA REQUEST FORM the Reservation Office will prepare and fax you back 3 documents: 1/ 'Hotel Voucher'; 2/ 'Confirmation of Acceptance of a Foreign Tourist' (in Russian language); 3/ Reservation confirmation.

The 'Hotel Voucher' and 'The Confirmation of Acceptance of a Foreign Tourist' must be submitted together with your hotel reservation confirmation and visa application to the embassy/consulate of the Russian Federation. While the reservation confirmation, 'Hotel Voucher' and 'The Confirmation of Acceptance of a Foreign Tourist' are considered sufficient to confirm your accommodation arrangements, embassies/consulates of the Russian Federation may request you to provide additional documentation related to your travel to Russia (depending on the country of residence).
This visa support service is free of charge to all guests of Sheraton Palace Hotel. However, If you cancel your reservation after receiving visa support, your visa shall be considered invalid and a handling fee of 6000 RUB per request will be charged.
For any additional information regarding visa support procedure please contact the Reservations Office via e-mail or call: +7 (495) 9319700.
PLEASE FILL IN ALL FIELDS. INCOMPLETED FORMS SHALL NOT BE CONSIDERED.